15 years of FACE2FACECOM.
FACE2FACECOM. celebrates its 15th anniversary! On this solemn occasion, we would like to say thank you.
What our customers say about us...
HÜNNEBECK - Christian
"FACE2FACECOM is convincing in all disciplines in the event industry. From consulting over conception to implementation and success control.
For 15 years FACE2FACECOM has been turning our events into unforgettable experiences. Professionalism that is inspiring. Congratulations!"
ANCA Grinding Machines - Joachim
"Working with professionals is always the right decision, it saves nerves and ensures success. I have been working with FACE2FACECOM. since my very first trade show in 2007 and I am convinced that all projects have benefited. The team brings experience and creative ideas, ensures a smooth process and handles critical situations. Congratulations and thank you for a full 15 years of successful partnership!"
REMONDIS - Gaby
"Fifteen years and actually much longer....
The passion and commitment for communicating with people in the area of trade fairs and events brought Martin and me together almost 30 years ago now. Since then, we have a solid and absolutely professional partner by our side when it comes to trade fairs and events, on whom we can always rely 100%.
Even though the last few years have been difficult, especially for your industry, you have fortunately persevered with your team and continued to break new ground, which is even more valuable in today's fast-paced working world. I appreciate your spirit and optimism, your absolute personal commitment, professionalism, creative ideas and perfect organization in an always business and goal-oriented way.
Our meanwhile amicable cooperation with the FACE2FACECOM.-team is a reliable anchor for me and our companies in these ever faster changing times. Keep up the good work! We need people like you!"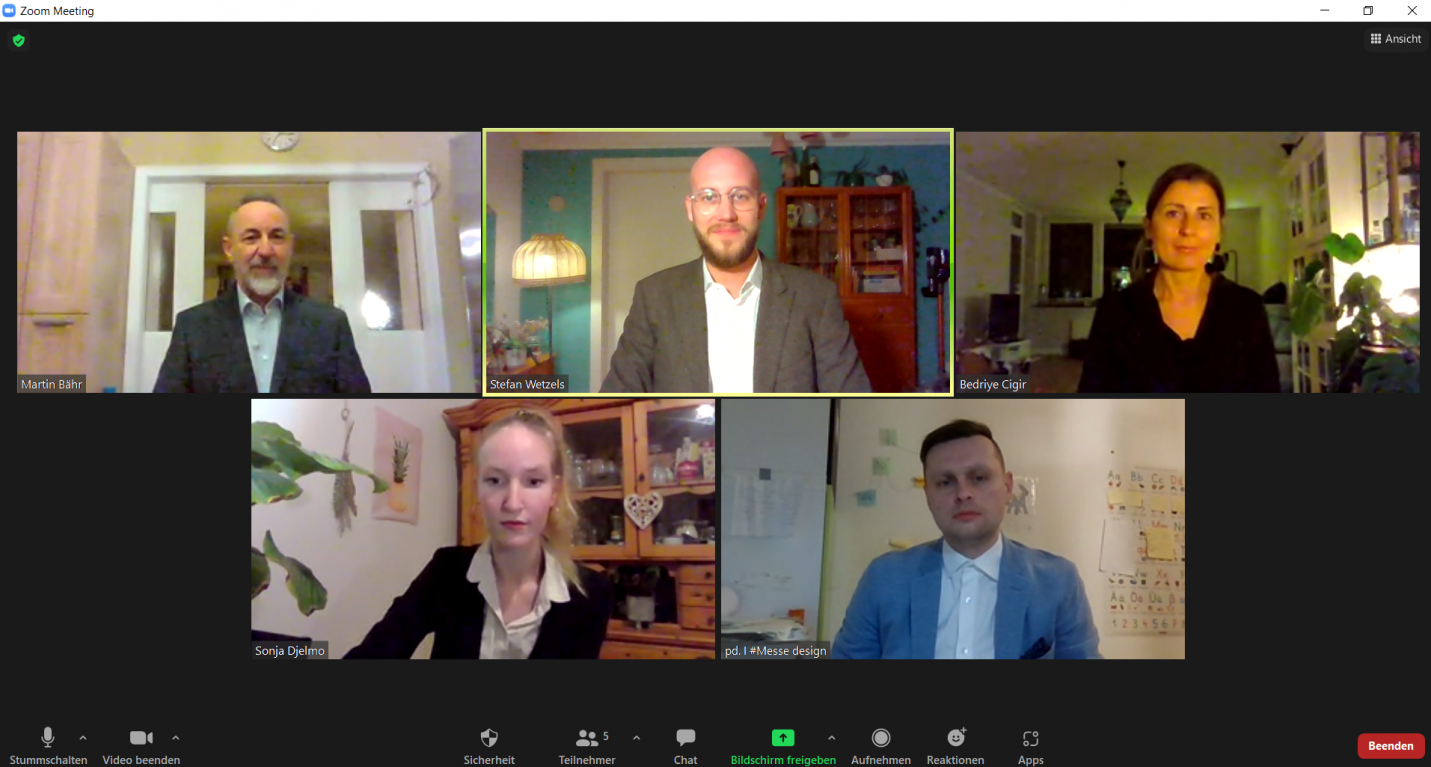 And what we have to say about it...
Martin
"15 years ago I started as a "One Man Show" in self-employment, in the meantime we are a small, powerful and very successful team.
Successful, of course, also for our loyal customers, whom we were allowed to support at several hundred trade fairs, events and annual general meetings during this time.
The clients, the team and the agency have always been more than business to me. Work and leisure time merge more and more.
Some of the customers became friends, and the team and the agency became more and more my second family and home.
I am very grateful for all of this after 15 years."
Sonja
"Starting in 2019, I am the youngster in the FACE2FACECOM. Team and am about to graduate as an event manager. Not exactly the best time to do an apprenticeship in the area of trade fairs and events when everything is cancelled - one would assume.
Nevertheless, due to the highly dynamic and inventive team, no day was like the other. I dived into the world of events with a great deal of independence and took with me the somewhat different "know-how etiquette" at Martin and Stefan's side.
Working with you guys is unbelievable fun I am always amazed about the passion, cordiality, creativity and expertise with which we manage challenges, whether it's the exciting lunchtime discussions or emotional table-football games. I personally would like to thank the team for their incredible support and appreciation.
Of course, this would not be possible without our loyal customers, who are always open to innovative ideas.
Right now is just the beginning of something great - to many more years to come!"
Pawel
"Thank you for friendship and trust that has been going on for exactly 1606 days; for support when it was really needed. It's nice to see a smile on the faces of my colleagues, thank you for the comfortable chair and delicious afternoon tea, for the inspiration and bold projects that I was allowed to accompany with my designs.
It's great to be part of FACE2FACECOM."
Bedriye
I have been privileged to be a part of FACE2FACECOM. as a career changer for almost 5 years now, and I immediately think of the terms:
- values
- passion
- Joy of work
- top performance
- appreciation
This makes this agency something very special. These principles are at the forefront of everything they do - whether it's for projects, customers and partners, or the teamwork.
This positive drive, which Martin and Stefan live in such a relaxed yet attentive way, creates great relationships and loyal, enthusiastic customers. Personally, I am looking forward to the next 15 years with the guys and say THANK YOU!
Every day with you is a celebration!
Stefan
"Almost half of these 15 years I am privileged to accompany Martin. In March 2020 we made it official - we are running the agency together. The irony behind this date is unmistakable. We just had such a great team, such good energy - and then we slipped into the corona period.
2 years later and this very same team is still going strong and is chipping away at ideas and concepts on a weekly basis. This is a different kind of success story...
For me, this is perhaps the greatest motivation to be able to enjoy my work to the full every day: This venture - with loyal clients, awakened partners and a team that's a circle of close friends - constantly surprises me and reveals the undiscovered.
Keep Rockin' FACE2FACECOM. Standstill is regression. Here's to the next 15!"